Because why not have a light saber and a tiara?
Rey/ Rapunzel: Both are adventurous and gifted with powers they don't understand. They search for a family bond they've never known. Unconventional tools and fighting skills that make their unassuming persona more threatening.
Poe Dameron/ Mulan: Flawless tactician with the coolest sidekick in the movie. They somehow survive despite having an entire army out to kill them.   
Finn/ Ariel: Both long to be where others will understand them and will risk life and limb to accomplish that freedom. Stubborn and somewhat reluctant to have others take control, and ultimately, their love interest saves them in the end.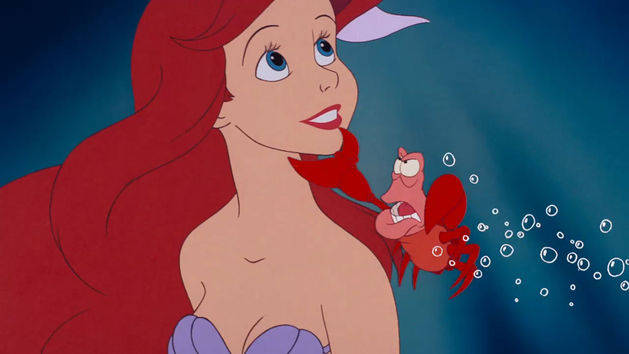 Kylo Ren/ Elsa: Tempermental and cold-hearted yet sells more merchandise than most other characters combined. Oh, and *SPOILER* they have a penchant for fatally wounding their relatives. (Sorry, I went there.)
R2D2/ Aurora: Classic character who sleeps through most of the movie and only wakes up when absolutely necessary.  
General Leia Organa/ Pocahontas: Incredible leadership skills with a soft spot for ruggedly handsome, snarky men. 
Chewbacca/ Merida: Ace marksmen who look out for their non-traditional families. Slightly unruly hair and very thick accents. 
I struggled to find a princess worthy of Han Solo (let's be real, he's a princess in his own right). Help me out and leave comments below as to which princess could fill Han Solo's boot.